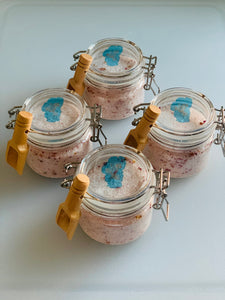 Made with healing Epsom Salt and Pink Himalayan Salt, this mixture will sooth your aching muscles and heal any minor cuts on your skin. Use 1/4 cup per bath (or more if you like).
Ingredients: Epsom Salt, Pink Himalayan Salt, Pink Grapefruit Fragrance Oil, & Dried Pink Rose Petals.
8 oz plastic jar with wooden spoon.